Games to make instruments fun!
Chord Dice® games tell you what chords to play on your guitar, mandolin, banjo, or piano. Roll the dice to create chord progressions. Experiment. Casually learn music theory. Get inspired to write a new song. To rock, just roll.®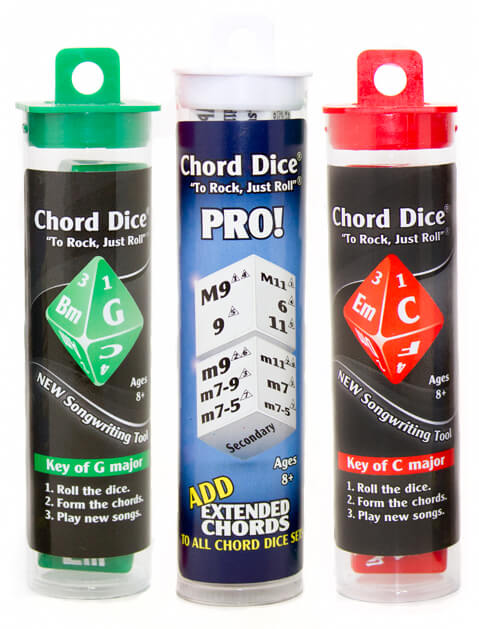 When you open your Chord Dice® for the first time, here's a fun game you can play. We hit record and rolled the dice right out of the package. It's pretty cool! Click the video below to see what happened.